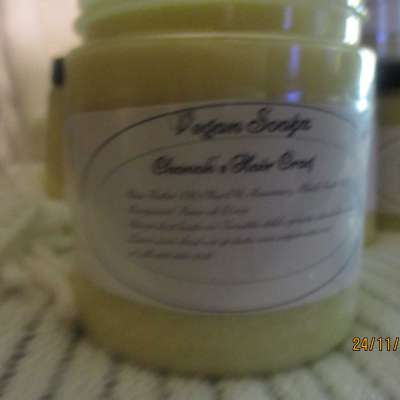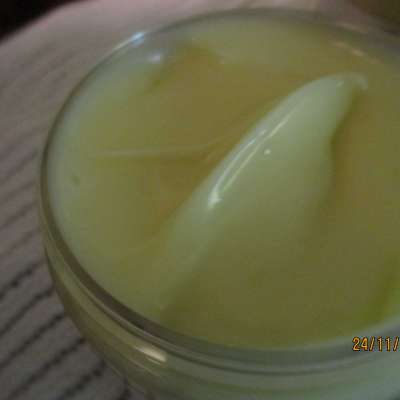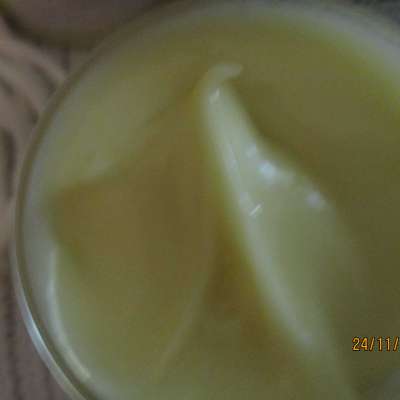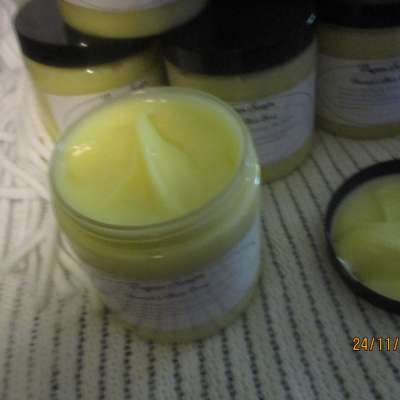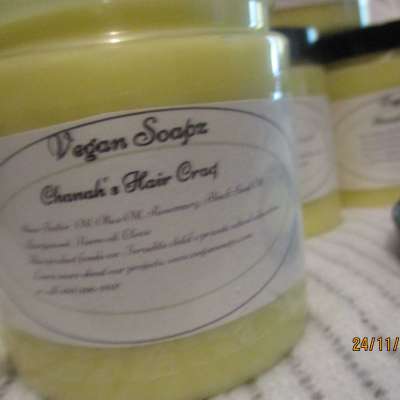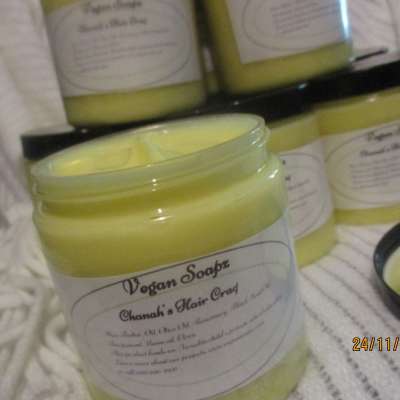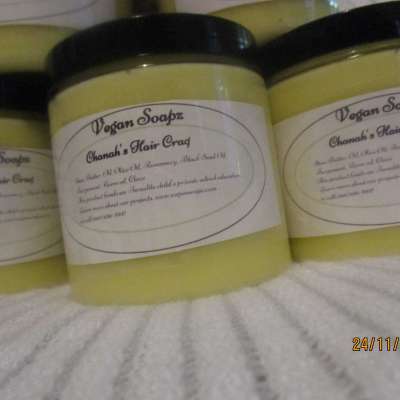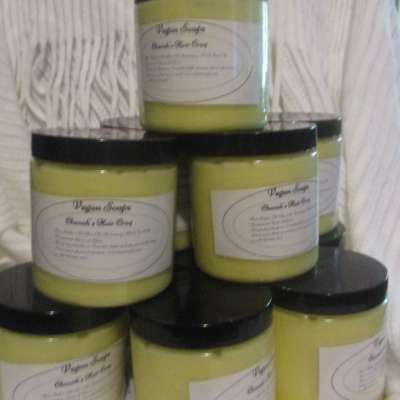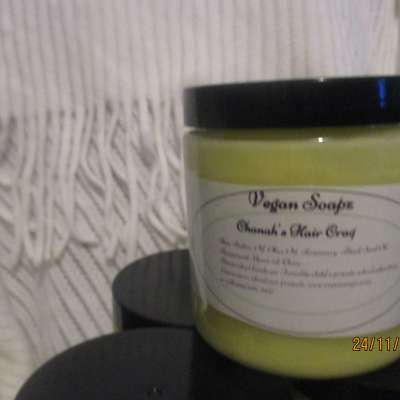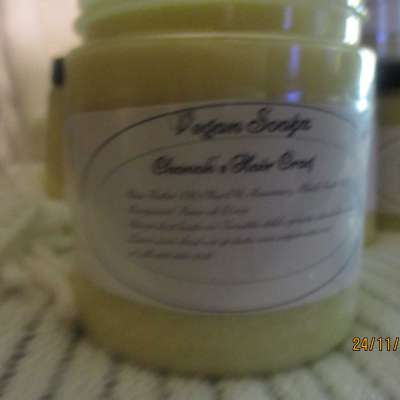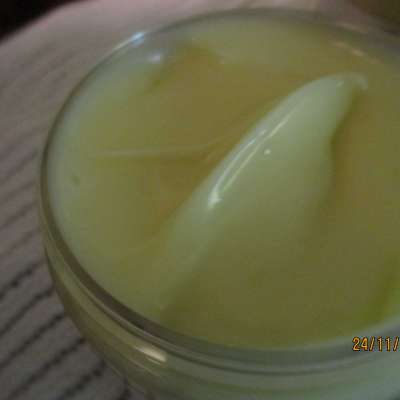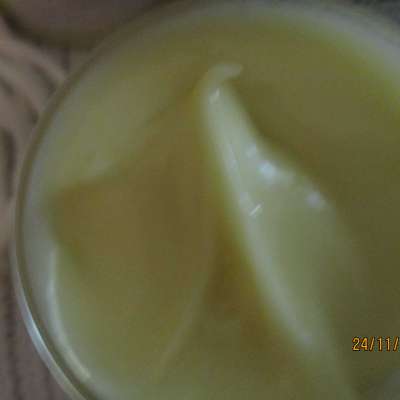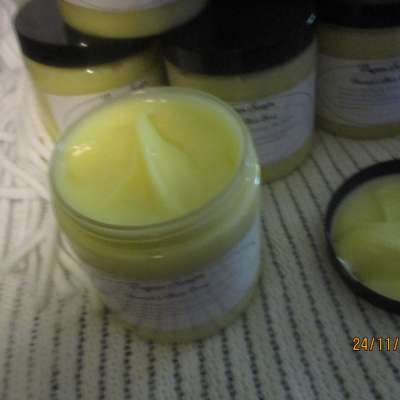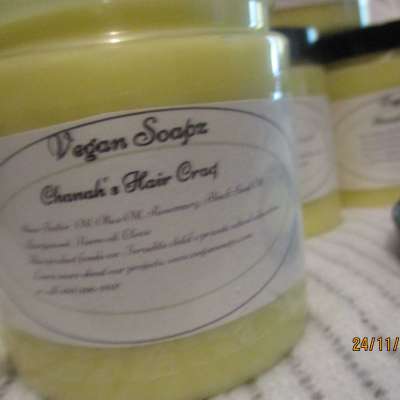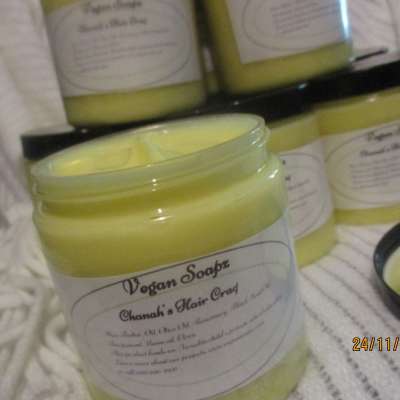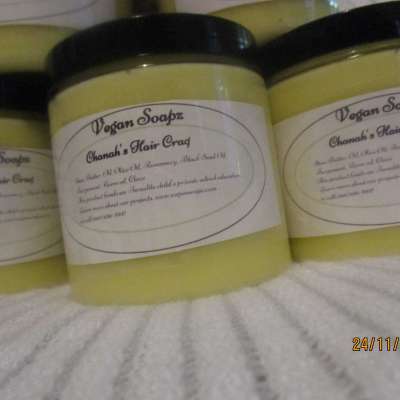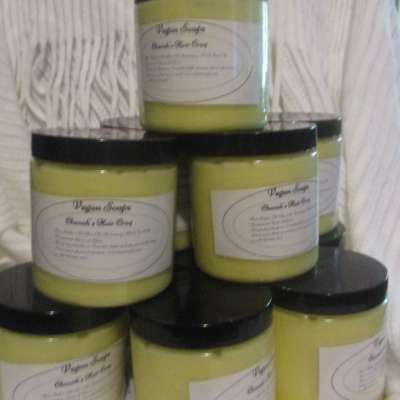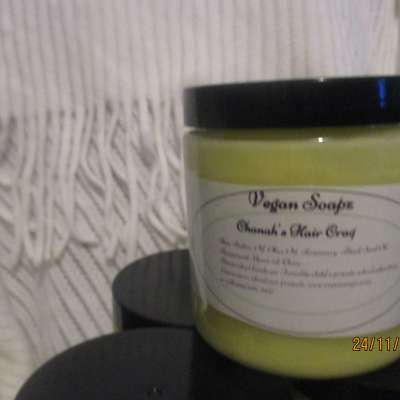 Chanah's "Cream of the Crop" Moisturizing Growth Butter & Herb Pudding
$14.00 (USD)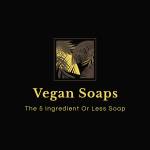 Status

In stock

Type

New
---
Shalom! I'm super excited to tell y'all about Chanah's Cream of the Crop. As always made with organic ingredients, and as always essential oils only!
Protect your hair from root to tip in any weather from the hot Arizona Blaze to the Coldest Michigan weather. The hair gowth properties of olive oil, shea butter, aloe, neem oil, rosemary, black seed oil, and other essential oils, My mix of other hair strenghthening and thickening organic essential oils, is amazing! It's almost like your hair is on....well nevermind. Anyway, if you know anything know this..

?Chanah's Cream of the Crop Moituizing Hair Cream has earned a wonderful track record over the years. Most customers notice their hair is softer and more manageable after the first use.
Lol! Enjoy Loves

P.S Excellent paired together with Our Rice Water Shampoo!
https://www.etsy.com/your/shops/VeganSoapz/tools/listings/955416547?ref=vl_edit_item