Fusion-5 Essentials Hair & Body Butter 5 oz
$24.00 (USD)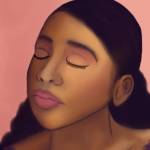 Location

NYC

Status

In stock

Type

New
---
Fusion-5 Essentials 2in1 Whipped Butter is ideal for Hair and body.
We have 3 choices available and we also do customized blends to meet your personal haircare/skincare needs
Contact me via DM or call (347) 736-2175
• Pumpkin Butter or oil
• Papaya Butter or oil
•Oregano Butter or oil

Fusion-5:Essentials 2in1 Whipped Butter is the perfect solution for a full head of beautiful, healthy hair. Infused with a blend of natural ingredients, this luxurious butter fights dandruff, stimulates steady hair growth and deep-conditions strands to protect against breakage and dryness. Its anti-fungal and antimicrobial properties provide a safe, nourishing environment for your scalp, for an indulgent experience that leaves you looking and feeling your best.
https://fusion5essentials.com/products/fusion-5-essentials-2in1-whipped-butter?utm_medium=product-linksutm_content=android